A Rundown Of What The Best Italian Loafers Are Like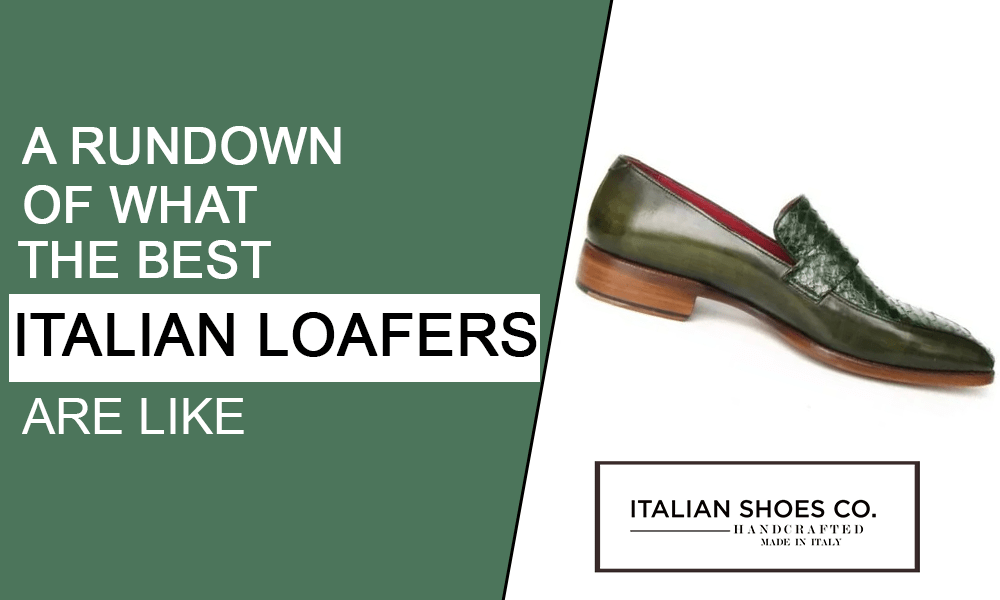 Why Are Italian Loafers One Of The Best Shoes For Men?
Loafers have been a part of men's attire since the evolution of fashion, and rightly so. These ultra-comfortable, lace-less shoes are a dream come true for those who like to wear hassle-free shoes and for those who love to keep them simple and classy. Since the development of fashion, loafers have gained more importance and have become a staple in men's wardrobes. Italian Loafers are considered to be one of the best when it comes to long-lasting and elegant footwear. You can't go wrong with a pair of Italian shoes on a casual summer day, and some Italian Loafers on the more formal side can be easily paired with smart formal outfits.
Handcrafted with Italy's most premium leather, Italian Loafers are made to be flexible, and durable and will last you for a lifetime. You don't have to be an expert in Italian Loafers for men you can simply start with the simplest yet classy pair of loafers to complement your looks even better. Italian Shoes Company is a premium Italian shoe store that is dedicated to handcrafting exquisite footwear for exquisite men. Our collection is a blend of traditional and modern designs to give shoes of exceptional quality and aesthetics. We offer a wide range of loafers in elegant designs and eye-catching colours for every occasion. From office meetings to dinner dates, our loafers will effortlessly complement your look to give you an edge.
To help you get a better understanding of how to go about Italian Loafers we have tailored a rundown on what the best Italian loafers are like and the best ones to have in your collection. This beginner crash course will make you an expert in Italian Loafers in no time. So, keep reading!
Commonly Asked Questions About Loafers
If you're thinking about purchasing a pair of loafers, you may have some questions. This blog looks at some of the most common questions people have about loafers and tries to answer them.
1. Are Loafer Casual Wear
Loafers are traditionally known as casual shoes but can be easily transformed into semi-formals. Loafers are stylish, classy, and comfortable so with the right clothes they can do wonders to your look. Italian Loafers complement semi-formal outfits better than most shoes.
2. Are Socks Usually Worn With Loafers?
It would be best not to wear socks with more casual attire like shorts or jeans as socks are considered more of a formal accessory. Although, you can wear socks with chinos and trousers to complete your look. Pair your outfits with contrasting socks for a more distinguished look.
3. Can Loafers Be Paired With Suits?
Yes! Semi-formal loafers go well with suits as they give you a perfect blend of sophistication and elegance. A sleek pair of black or brown loafers can take your look to the next level.