What Makes Italian Shoes Company Your Perfect Shoe Partner This Summer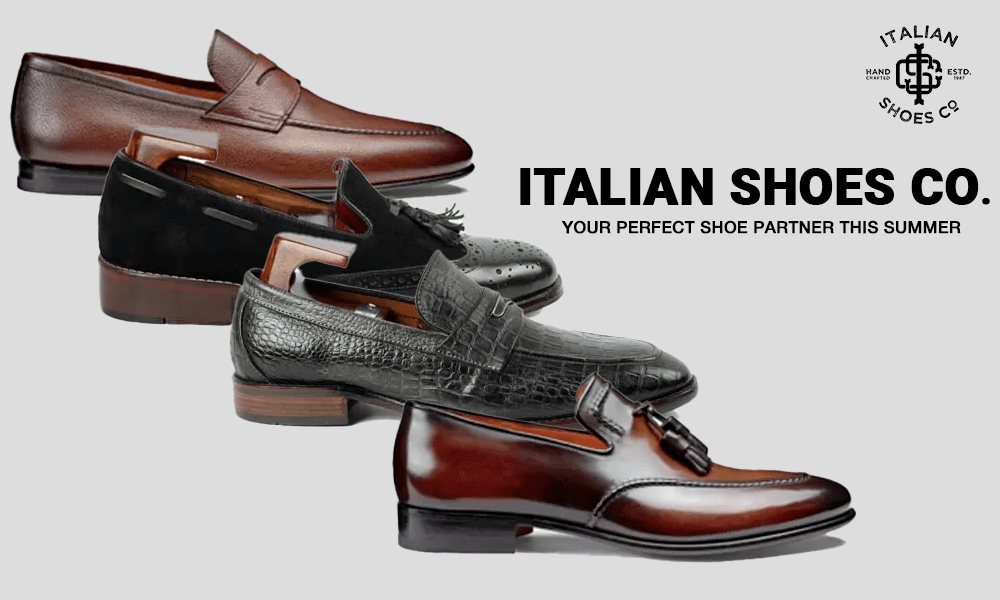 Established in the year 2012, the Italian Shoe Company started as a premium shoe brand that aimed at making exceptional Italian shoes for Indian men. We aimed at handcrafting luxury shoes while delivering exquisite quality shoes that are not just appealing to the eyes but also comfortable, reliable, and eco-friendly. Being one of the top shoe companies in India, we soon became popular and people's first choice for our Italian designs and custom-made shoes as per our client's requirements. Unlike any other brand in exclusive shoes, the Italian Shoe Company believes in dispensing top-notch quality shoes with handcrafted, hand-tailored, and choice of colors as per clients' needs.
When it comes to picking the perfect pair of shoes and what kind of shoe lets you stand apart, only one name comes to our mind, and that is Italian leather shoes. They are known worldwide for being authentic and of premium quality, but they are also considered best when compared to any other range of shoes. Comparisons apart, Italian shoes honestly give you the royal and classy look you are looking for and ensure your feet have an extraordinary experience while wearing them. All-in-all, Italian shoes elevate your idea of style, design, quality, comfort, and class, making it a one-of-a-kind experience for those who wish to have a truly wonderful shoe experience. A custom that started in Italian homes has come to reach the entire world, blooming within its success. No matter what design you wish to adorn, Italian shoes are identical in make and quality, which sets them apart from the other factory-made shoes on the market.
Finding a good shoe brand can be difficult, especially with so many new brands coming to the market via social media. Italian Shoes Company is a pioneer in handcrafting genuine Italian shoes with a touch of luxury and class. After years of dedicated and persistent work, we have mastered the art of shoemaking. This summer, bring out the charming and charismatic side of you with our finest Italian shoes. What makes Italian Shoes Company your perfect partner, you ask? Keep reading to know the answer!
 Exotic and Exquisite material:

Our admirable collection of Italian shoes is handcrafted with pure leather that can last a lifetime or even more. The fine quality material makes the shoes robust and sustainable to any change in weather and usual wear and tear. You might wonder if the leather can make the shoes less desirable. However, it is quite the opposite. The cushion-like comfort of the shoes ensures a smooth experience and depicts the purity of the exquisite material. The leather used for our shoes is slowly tanned to achieve the desired level of quality for each shoe. The quality of our shoes is unmatched and guarantees the usage of premium leather for its soles. Why go for the usual leather when you experience top-notch products like oak-bark leather?

Distinguished Craftsmanship:

Another brilliant feature of our shoes is the fine craftsmanship that goes into making our unique shoes. Every shoe is given great attention to detail while focusing on coloring, crafting, and ensuring delicacy. Our hand-curated wonders indeed will bring wonders to your life. If you were looking for an exotic shoe experience, your hunt ends at Italian Shoe Company. Italian leather is always taken care of delicately and crafted into pure bliss by the highly skilled and professional craftsmanship of our shoemakers. Choosing the right leather, tanning it to perfection, and then finally stitching the leather together, are all undertaken by our artisans for generations. Another distinguishing quality of our hand-made shoes is how they can be customized to perfection for each customer. Our made in Italy shoes are worth every penny.